Equitable Distribution in Erie, PA | Carney & Good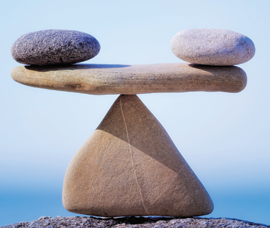 Aside from child custody and child support matters, the distribution of marital assets and debts can be one of the most controversial issues in a divorce case. The attorneys of Carney & Good have an exceptional amount of experience with family law cases and are able to providle a reasonable perspective to any equitable distribution matter. Equitable distribution of assets does not mean 50/50 division. When a divorce occurs in Pennsylvania, the marital assets are divided according to what the court believes to be a fair split.
The equitable distribution process involves:
Accounting for all marital assets
Assigning them a value when necessary
Distributing them among the spouses fairly
The Pennsylvania Divorce Code controls your divorce if you do not agree on the division of property and debts on your own. If you have a prenuptial agreement and it doesn't include something that is available to you according to Pennsylvania Law, you may still be able to assert those rights. Our experienced attorneys can help initiate equal distribution and fight for what is lawfully yours. The Law Offices of Carney & Good proudly offer equitable distribution legal services to residents of Erie, PA and the surrounding areas.
How is property classified in equitable distribution?
Expand +
What are marital assets?
Expand +
What are marital debts?
Expand +
If both parties are able to agree upon property division, do we have to rely on the laws?
Expand +
If my spouse and I have a prenuptial agreement, does that control our property division?
Expand +
Family Law: Equitable Distribution Attorneys
For other inquiries,
call our office at (814) 453-5004.
Family Law: Equitable Distribution Resources
Recent News
The Law Offices of Carney and Good is proud to announce the launch of a fresh, newly polished website.
Read More »